Exclusive Plushies are location-specific, like plushies sold in Disney Parks, and event exclusives, like plushies available only at events.
Phineas
Ezra
Gus
Madame Leota
"Ghost Hostess"/Female Ride Operator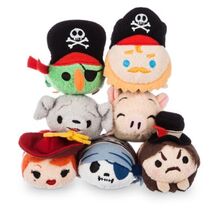 Splash Mountain/Song of the South
Edit
Br'er Rabbit
Br'er Fox
Br'er Bear
Sis Possum
Vulture
Mr. Bluebird
Ad blocker interference detected!
Wikia is a free-to-use site that makes money from advertising. We have a modified experience for viewers using ad blockers

Wikia is not accessible if you've made further modifications. Remove the custom ad blocker rule(s) and the page will load as expected.