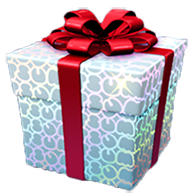 Special Boxes are a variant of Premium Boxes that contain one Premium Tsum Tsums. They cannot be purchased in the store; the only way to acquire Special Box Tsums are through completing specific methods. Rewarded Special Boxes will appear in the Mail Box. Some Tsums in Special Boxes are Limited Event Tsums.
The box itself appears in silver iridescent wrapping paper with the words "Tsum Tsum" on it and has a red bow.
Tsum Tsums
Edit
Ad blocker interference detected!
Wikia is a free-to-use site that makes money from advertising. We have a modified experience for viewers using ad blockers

Wikia is not accessible if you've made further modifications. Remove the custom ad blocker rule(s) and the page will load as expected.